Travel to Essaouira
When you are in Morocco, dropping by Essaouira is an absolute must! It only takes 3 hours to get there from Agadir. Morocco is famous for a number of things but in the beauty and cosmetology industry, it is primarily famous for the many benefits of Argan oil, especially for its moisturizing properties. 
The Argan tree, where it originates, is known to only be found in the Agadir area of Morocco so you may wish to consider dropping by one the Argan oil factories on the way to Essaouria. I hope this guide to Essaouira from Agadir will help you to discover and enjoy this truly magnificent city.
Where to stay
Hotels
There are a number of options for you to choose from. Booking.com is a great option to find one.
Rhiads
We stayed at Rhiad Villa Quieta. Since it was our second time staying at this hotel, they upgraded our accommodation! This hotel is amazing!!! We had a great view of the ocean, very nice furniture that was part of our authentic Moroccan style room, and a wonderful breakfast. The staff is also very welcoming and the owners are entirely hands-on in running their hotel.
Budget Apartments
Apartment owners have started opening their homes to make it much easier to find accommodation that work within your budget while managing to stay in the red so everyone wins.
What about food?
If you love eating uniquely cultural food, like we do, then you definitely have to try the authentic Moroccan food found in Essaouira.
Restaurants to try:
Beach and Friends  is where we ate. It had such a cool vibe and It's near the beach with good food and the whole atmosphere made you feel right at home.
Taros  is a roof restaurant with an ocean view. There was live music in the evening and it is very close to Medina. I recommend at least having a couple of drinks here and of course enjoying the sunset.
Zahra's Grill  is located on the top floor of Riad Zahra. They served fresh seafood that tasted amazing. They had nice ocean view as well though be prepared to wait and it's a bit pricey compared to other restaurants in the area.
Local Restaurants  There is no special view but, you will find fresh seafood. It's near the port. When you eat here, you pick your choice of fish and then a local fries or grill it right in front of you. It's simple, very tasty and quite cheap.
Things to try:
Explore the Medina
It's very colorful and there are a lot of local artists, jewelry makers, carpets, and some small art galleries.
Walk Along Portuguese Ramparts
The Portuguese Ramparts are such a beautiful piece of history. Walking along the Portuguese Ramparts is a total bonus.

Learn more about moroccan architecture here.
Explore the Beach
The beach is very wide and a great place to spend your time. Your creativity is the limit here.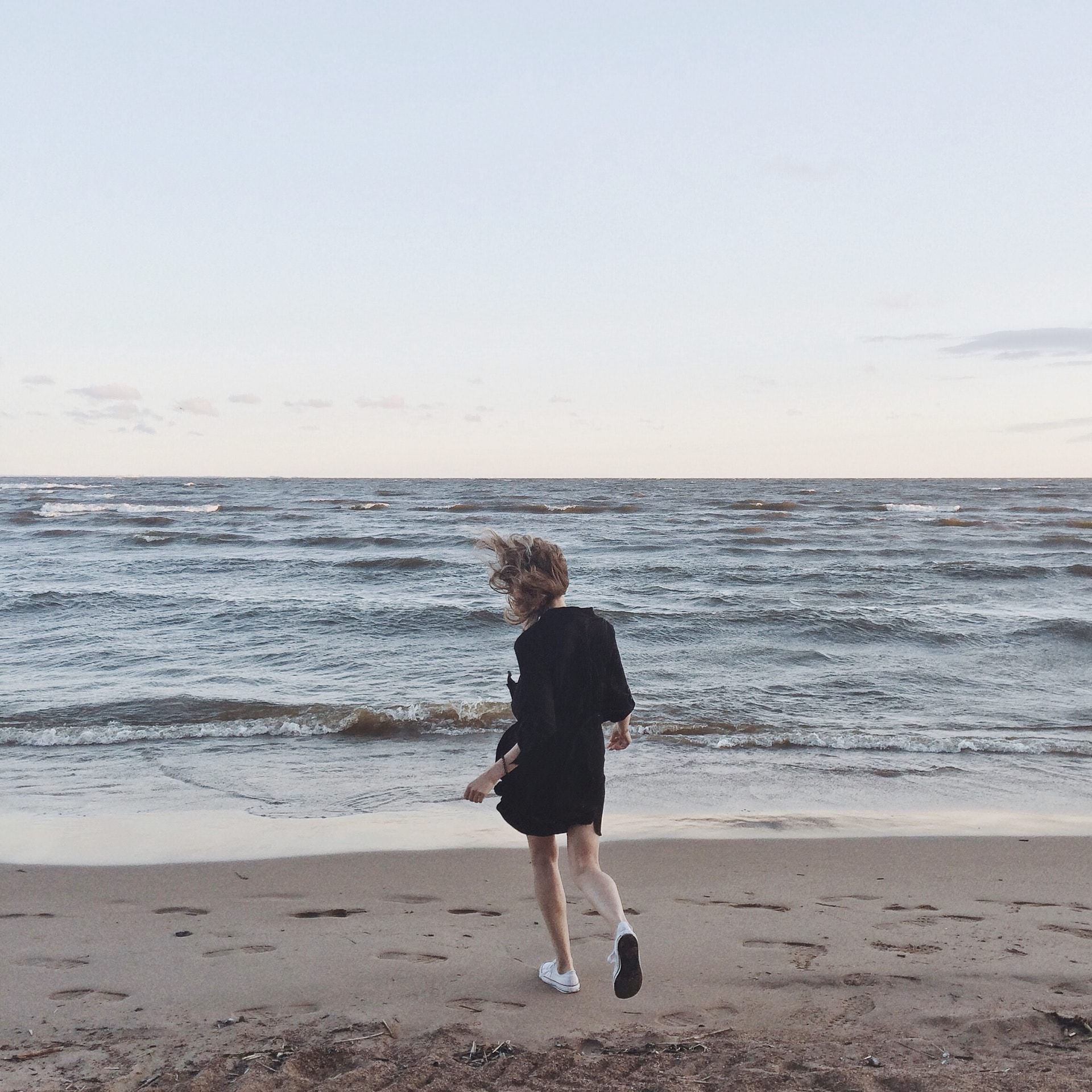 Visit local Souk
Another absolute place to visit is the market in Essaouira which is the traditional heart of the area. In every large metropolitan area as well as small town in Morocco, travelers should make the tie to see the traditional market stalls that are often like a maze and filled with tantalizing smells and vibrant colors, selling traditional clothes, tapestries, pottery, and even food. These markets are a treasure trove for cultural souvenirs, and present one of the most enriching cultural experiences in Morocco.
On the way back
Traveling back to where we came from was also an interesting experience. There were goats on the trees. It was very foggy and the ocean had big waves. The lack of a highway, and the roads consisting of ups and downs made the travel time 3 hours long but it was all worth it.